About the Company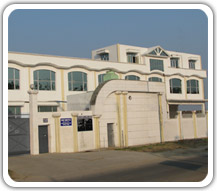 A leading manufacturer and exporter of leather goods to all the leading brands of belts, bags and accessories, Everest Tannery has benefited from more than a 25 years industry experience and steady expansion.

Throughout the years, Everest Tannery has evolved based on changing customer needs. The company began its pursuits as a leather manufacturer and expanded its sales of belt leather to all the belt factories around the globe .founded originally as a family enterprise by Mr. Mansoor ahmad , the company continues to promote its longstanding tradition of customer-focused service. In 2001 Everest Tannery made the important decision to start making leather goods using its own production of leather and focus solely on the creation of quality, branded and custom-made belts. The focus on belts has allowed the company to perfect and broaden product lines, in addition to the many high street label brands we custom-design and manufacture for our retail customers.
Specialised in the production of leather belts, Everest Tannery has been manufacturing leather accessories for top international brands from last 10 years. Through the years, the company has assembled and retained a strong management, sales, and production team to put into practice cutting-edge ideas and innovations. Our policy of reinvestment and attention to research and development translates into better products and service for our customers.
Quality Plan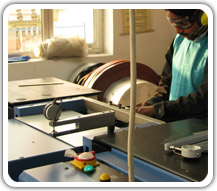 Everest specializes, therefore in providing the complete development and fabrication of leather accessories starting from with client input that is realised in a customised design and manufactured using the highest quantity processes in relatively short period. To maintain our quality standard we must work diligently in many sectors.
In our quality standards we include the application of series of ethical rules such as refusal of child labour or child labour supported suppliers, along with many others rules, in order to guarantee worker rights.
We comply with market standards for every country using nickel free non allergic hardware accessories. on the other hand we keep high focus on flexibility to give the fast response to market requests and to our customers allowing personalised developments along with standardised production.